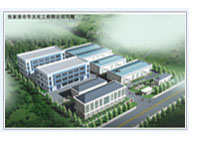 Zhangjiagang Huayi Chemical Co. Ltd. is a manufacturing enterprise of cobalt salts, nickel salts and copper salts.
At present, we mainly produce 3 series and more than 100 kinds of products, including Cobalt Tetroxide , Cobalt sulfate, Cobalt chloride, Cobalt hydroxide, Cobalt oxide, Cobalt Carbonate, Cobalt Nitrate, Nickel sulfate, Nickel chloride, Nickel acetate, Nickel Carbonate,
Nickel nitrate, Nickel trioxide, Nickel Oxide, Copper sulfate, Copper chloride, Cuprous chloride, Copper Oxide, etc. These products are well sold in China, EU, America, Japan, Korea and Southeast Asia, etc.
We strictly control our quality according to the standards of ISO9001:2008 and organize our manufacturing activities strictly according to the ISO 14001:2004 standards. The employees are the core of our company. We are trying our bests to provide job trainings and welfares for them and also we pay quite a lot attention worker' health. We are now undergoing OHSAS 18001 occupational health verification.
Located in Dongsha Industry Park, Nanfeng town, Zhangjiagang, we are close to Yanjiang expressway, only 150 km (90 miles) away from Shanghai and 80 km (50 miles) from Suzhou. Transportation is very convenient and especially, Zhangjiagang Port, one of the most important ports of east China, is only 30 km away.
Sticking to the tenet of "honest business, customer supreme", we strive to offer excellent service to our customers all over the world. With "quality product, good price and excellent service" in mind. We can establish long-term cooperative relationships and seek mutual development with our customers around the world.